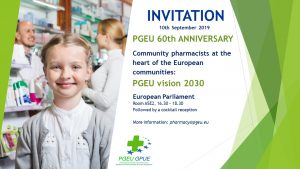 We were very pleased to have you during PGEU 60th Anniversary event "Community pharmacists at the hearth of the European communities: PGEU vision 2030" that took place on 10 September 2019  in the European Parliament, followed by a cocktail reception.
Please find here a link to the pictures taken at the event.
The presentations delivered at the event can be accessed below.