Pharmacists, along with other health professionals play a key role in collecting and interpreting Adverse Drug Reactions and medication errors, and therefore very much welcomed recognition of this role, and the possibility of specific obligations being given a legal basis in the Pharmacovigilance Directive.
More than 75% of medicines are prescribed in the primary care setting and therefore dispensed by the community pharmacists. Hence, effective reporting of ADRs by the community pharmacists is an essential aspect of the pharmacovigilance system in particular when the aim is to be proactive in anticipating and minimising medicines safety issues. Important is the fact that pharmacists come into contact with patient groups that are not routinely involved in clinical trials, for ethical and/or practical reasons (e.g.: pregnant women, children, elderly people and people using many drugs simultaneously). Moreover, pharmacists' contributions to pharmavogilance systems are not limited to reporting episodic adverse drug reactions but include as well the collection of data that complement longitudinal pharmacoepidemiological studies.
Pharmacovigilance Risk Assessment Committee (PRAC)
The year of 2017 marks the fifth anniversary of the 2012 revisions to the European pharmacovigilance legislation, the most significant of which gave rise to the formal establishment of the
EMA's Pharmacovigilance Risk Assessment Committee
(PRAC) and recognition that reporting of ADRs is an obligation for all HCPs, including pharmacists. Following this, the 2013 revisions to the European Directive on the recognition of professional qualifications included reporting of ADRs as an activity for pharmacists to pursue across Europe. Since 2022, Salvatore Messana, community pharmacist, was appointed as the new healthcare professional representative in the PRAC after the successful mandate of Raymond Anderson, between 2016 and 2022, and the one of Filip Babylon.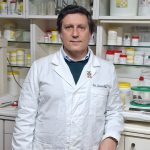 There is a continued need to involve community pharmacists in the EU pharmacovigilance system, in particular, in supporting pharmacists' expanding and evolving role to support patient and medication safety, for example via medication reviews and services supporting patients starting new medications. Community pharmacists are engaged in pharmacovigilance activities through their education, training, continuous professional development; their expert knowledge of medicines and ability to improve adherence and the safe, effective and rational use of medicines; their accessibility and embracing of innovative technologies; their responses to restrictions and other safety measures in practice; and their engagement in both national and European initiatives.