The Pharmaceutical Group of the European Union (PGEU) is very pleased to invite you to our upcoming online event on Green and Sustainable Pharmacy, taking place on 22 February from 15.00 to 17.30 CET.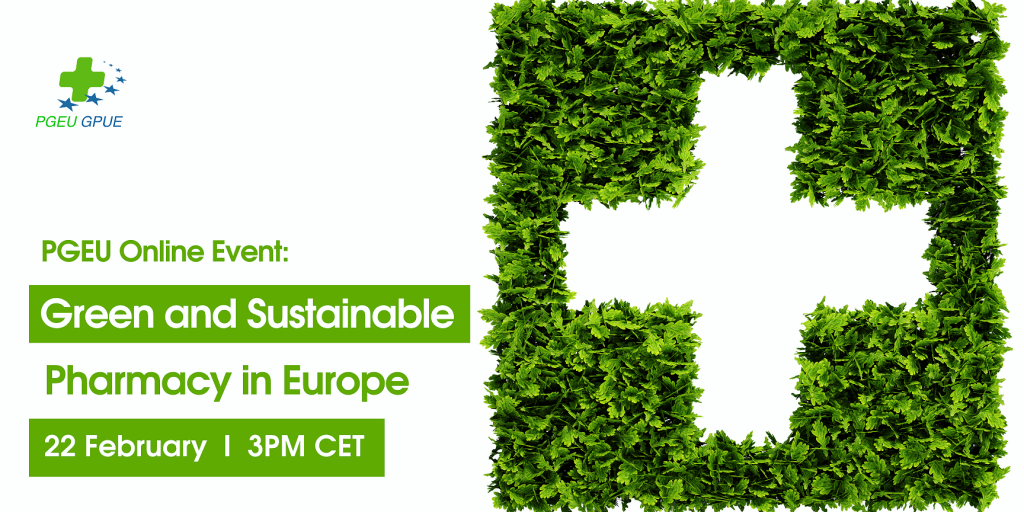 The event will bring together policy makers, stakeholders and community pharmacy representatives to discuss the implementation of meaningful actions that can further reduce the presence and negative impact of pharmaceuticals in the environment and increase overall sustainability practices within the pharmaceutical supply chain and community pharmacy daily practice.
It will also offer an opportunity to learn about several ongoing good practices from community pharmacists across Europe, in line with our recent publication on Green and Sustainable Pharmacy.
The agenda and the presentations are available below for download.